Through education and connection to the perceptions and attitudes of Canadians over the age of 45 years, as well as physicians, there is a new and improved understanding of the importance of therapeutic choice and physician autonomy in determining treatment regimes.
---
Vision Health Panel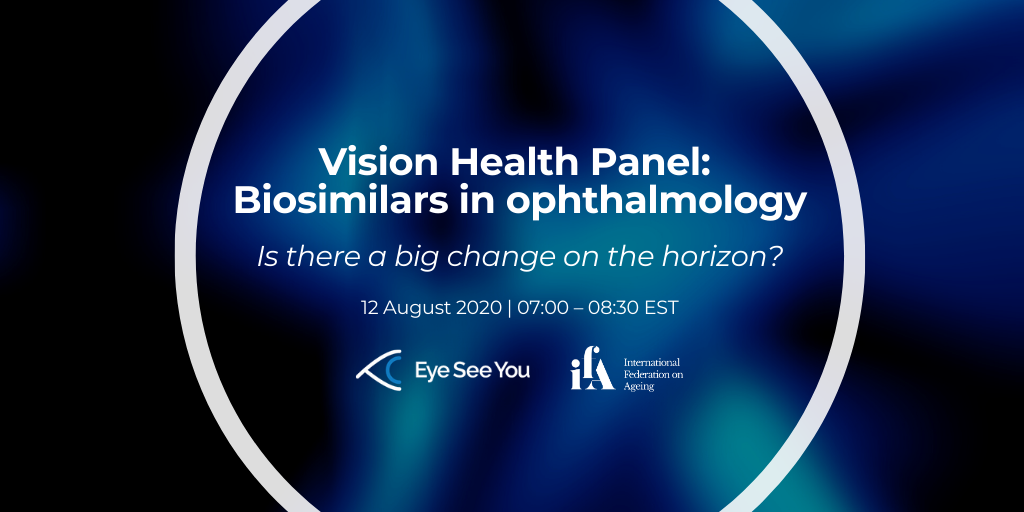 Biosimilars have been used as a cost-saving alternative treatment to biologics in rheumatology and other treatment areas.  Recent biosimilar policies across Canada suggest the entry of biosimilars into the field of ophthalmology.  While biosimilars may be an emerging treatment option in ophthalmology, stakeholders are raising concerns regarding the appropriate uses of biosimilars in ophthalmology.
Awareness of the emerging issue of biosimilars in ophthalmology is the first step in overcoming treatment concerns and uncertainties, facilitating the clinical consultation and ensuring biosimilar policies are patient-centered.
Join the upcoming EyeSeeYou Virtual Vision Health Panel to gain awareness of the implications of biosimilar policies to vision health treatment options, address concerns raised by multisectoral participants and connect with leading experts in Canada's vision health and patient advocacy landscape.
Register now for the upcoming Vision Health Panel.
---